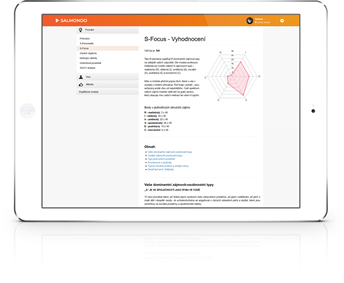 Effective career counseling
Salmondo is a web app designed for secondary school students and their career counselors. It helps students to make the best possible decision regarding their future career and study pathway. Psychological tests and Salmondo's other tools help students discover what careers and study fields fit their personality, interests and strengths. Subsequently Salmondo helps them plan their career and personal goals and supports them to continually work on their fulfillment.
If you are interested in using Salmondo with your students, please scroll down to request a free access for you and your school.